Zarak C – The AI Copywriting Accelerator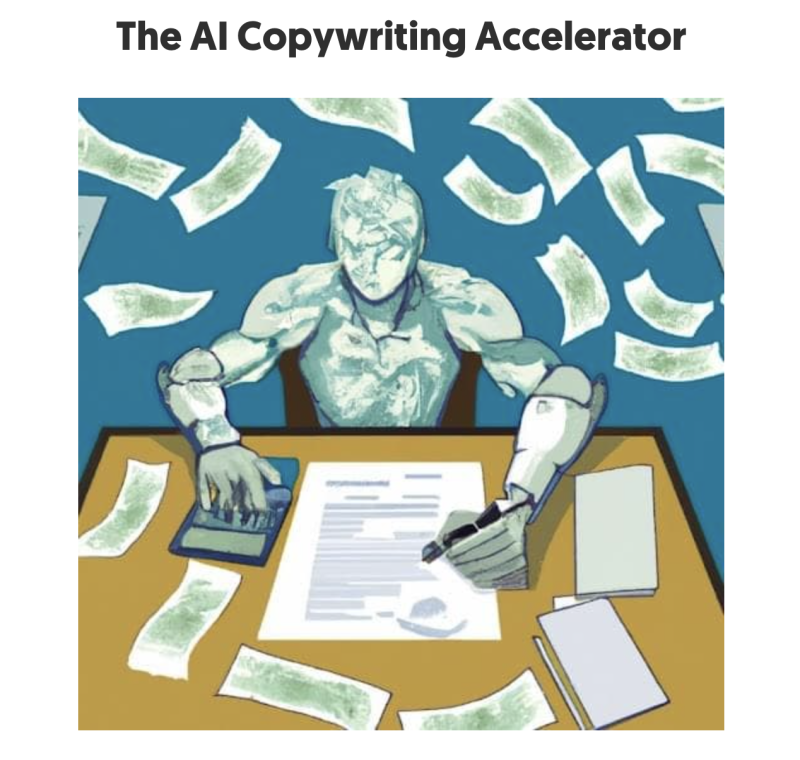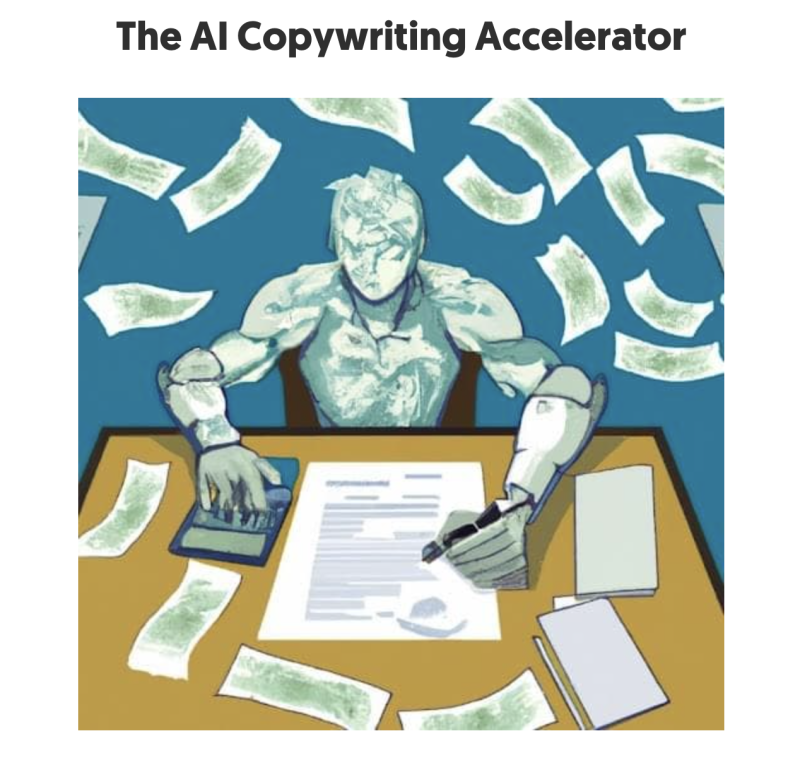 Introducing Zarak C's The AI Copywriting Accelerator: Your Comprehensive Guide to Mastering AI-Driven Copywriting.
Are you ready to revolutionize your copywriting skills using the power of artificial intelligence (AI)? Your journey begins with Zarak C's The AI Copywriting Accelerator, a comprehensive course designed to equip you with the knowledge and skills needed to harness AI for high-converting copywriting. 
This course sets itself apart from other copywriting courses available today by focusing on integrating AI into the copywriting process.
The AI Copywriting Accelerator offers a wealth of resources, including:
In-Depth Modules: The course provides detailed instructions on three methods to write emails using AI, from the easiest to the most difficult. 
It also guides you on generating campaign ideas using AI and provides 21 done-for-you prompts to write high-converting emails quickly.
AI Storytelling: Learn how to use AI storytelling to pull on your customers' heartstrings and create a compelling, emotionally resonant copy.
Market Research: The course provides all the prompts to research your target market in under 5 minutes, allowing you to tailor your copy to your audience effectively.
AI Advertorial Mastery: Master the art of creating compelling advertorials using AI, a crucial skill for any copywriter working in the digital space.
Social Media Content: Learn how to use AI to churn out engaging social media content, a must-have skill in today's social media-driven world.
Advanced AI Course: This standalone course teaches you how to create your own AI prompts, a valuable skill as AI becomes increasingly integrated into the internet business.
Elite Copy Training: This bonus course will help you improve your copy, making it more readable, persuasive, and relatable.
Regardless of your experience with copywriting or AI, The AI Copywriting Accelerator offers immense value. For beginners, it provides a clear, structured entry point into AI-driven copywriting. For those with some experience, it's an opportunity to refine skills and learn new strategies.
Zarak C's The AI Copywriting Accelerator delivers a unique AI-driven copywriting education journey, blending comprehensiveness, practicality, and innovation.
 It's more than just a course; it's your roadmap to success in AI-driven copywriting. So why wait?
Enroll today and start your journey to becoming a successful AI-driven copywriter.