Marcus Barney – Recession Proof Extreme 2022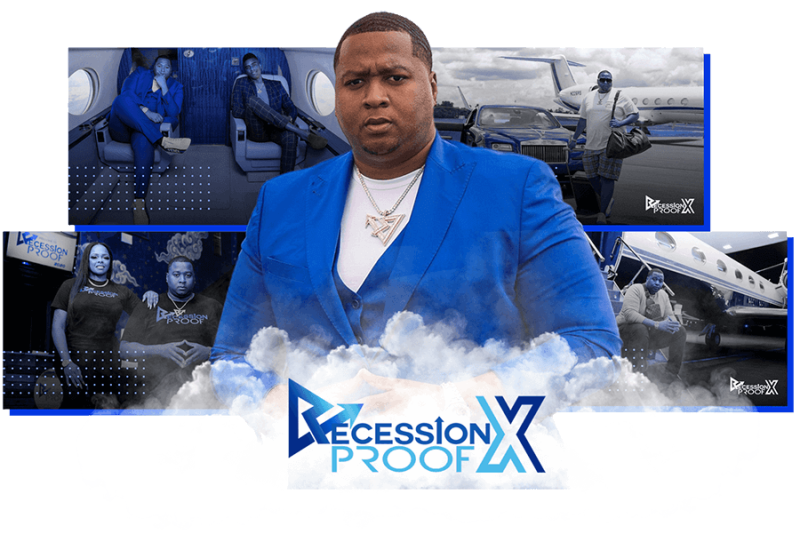 Financial Literacy
How to properly clean a credit report in 14-60 days
​How to build out a perfect credit report 750+
​How to structure a credit report for funding & How to ensure you hit all data points
​How to create and operate a credit repair business
​​How to market & automate your credit repair business (So you are not the person doing all of the work)
Tradeline Business
Which Cards are best to use to operate a tradeline business
​How to secure your tradelines against theft or fraud
​How to ensure your tradelines are protected against risk management.(How to not get your cards shut down)
​How to scale & automate tradeline business up to $180,000 net per year



​How to market & build clientele


Personal & Business Funding
How to create & market a funding company
​My secret how to obtain 12 Credit Card formulas w/ only 4 inquiries
​How to obtain up to $250,000 w/ person credit
​​Building & establishing business credit w/ a PG & W/o a PG. *PG Personal Grantor
​​How to obtain up to 250,000 in business credit interest-free for 12-18 months
Strategies & Luxury Car Hacks
​How to manufacture spend $100,000 in a day
​How to Travel for free & get 60%-70% off hotels
​How to obtain any vehicle for 6-12 months and only pay pennies
​How to leverage credit to not pay for groceries, toiletries, clothes, or utility bills
​How to hide credit card utilization
​Credit 2 Close. How to use a credit card for your down payment on your home
​How to purchase investment properties w/ 25k+ in equity for zero dollars out of pocket
​Now included how not to pay MORTGAGE.
AMPLIFIER CALLS
Recession Proof Extreme 2022 The AVERAGE millionaire has seven sources of income. My goal is to provide our family with the knowledge and resources necessary to establish these income streams in record time.
Amplifier Calls will be held once a month! These private trainings will include some of the top entrepreneurs in their respective fields who will teach you about other opportunities to diversify your assets into multiple streams.
DIY Credit Repair Ebook Sales & Setup
Plugin System To Sell Your Ebook
Morning Accountability Calls M-F at 8 am
Weekly Coaching Calls
Free Access To Private Recession Proof Events
Full Blueprint On How To Setup & Run Facebook Ads
Social Media Marketing Master Class
Previous Amplifier Calls & So Much more