Anthony Morrison – Tube Profit Incubator
What You Get in Tube Profit Incubator:
#1: YouTube Profit Plan 
Begin your YouTube journey correctly.
Tube Profit Incubator Learn how to generate enough ideas for your videos. How to properly organise your channel and videos so that YouTube sends you more traffic.
How to get more viewers to click on the link and become customers.
And much, much more.
#2: 21-Day Fast-Action Plan 
After completing the course, you will understand exactly what you need to do to launch, grow, and monetize your YouTube channel. However, we're making it even easier for you to get started.
You'll know exactly what to do on day 1, day 2, day 3… with this 21-day fast-action plan.
Right up until day 21.
It's your road map to YouTube success.
#3: Backstage Access + 100 Days Of YouTube Backstage Access
Get exclusive access to recordings of my 100-day journey as I grew my YouTube channel to six figures and beyond.
Discover what works and what doesn't, as well as how to start, grow, and monetize your YouTube channel.
Plus, you'll keep getting Backstage Access to what Anthony and I are up to with our channels!
#4: Tube Incubator Script Templates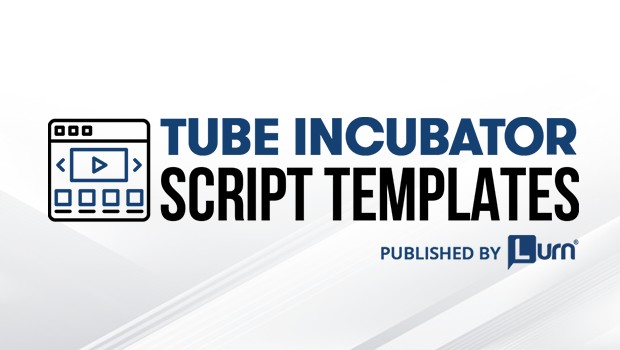 Earn More Money for Each Video You Upload – Add these tried-and-true, high-converting video script templates to your cart right now. You'll get script templates, explanations of why they work, and examples of how to use them so you can create any profit-boosting video quickly.
BONUS #1: Top YouTube Niches 
Choosing the right niche in which to launch your channel is an important first step.
There are hundreds of niches from which to choose. However, not all of them have the potential to be profitable.
We've chosen the best ones for you and included them in this report.
They are the same ones we would choose for ourselves.
In addition, we'll provide you with 200 example keywords to get you started.
BONUS #2: 6-Figure Channel Rolodex
Do you require the services of a scriptwriter?
Are you a video editor?
What about a voiceover artist? Designer?
Or do you want to know where to find the best stock videos and images for your videos?
Our top resource recommendations can be found here.
BONUS #3: Rapid Content Hack 
Creating content can be intimidating for many people.
This is not for you!
We've put together a special guide to help you create content quickly.
You will receive 5 content ideas that you can use to quickly create amazing content.
Even if you have no idea what to say right now.
BONUS #4: Product Title Jacking
Did you know there's a "secret" affiliate marketing strategy that can earn you $1,000+ per sale with little competition?
With just one product, one of our Lurn experts earned over $250,000 in commissions.
He'll Anik and Anthony will share with you how to replicate his strategy in this special, LIVE training coming up soon.
BONUS #5: The Faceless Millionaire
Not at ease in front of the camera?
No need to be concerned! We'll show you how to make faceless videos quickly and easily. You are not required to speak if you do not wish to.
As a result, not only will you not have to appear in front of the camera, but you will also be able to create more channels. And make more videos.
That means more money in your pocket.
BONUS #6: YouTube Syphon
One of the most important lessons in online business:
The cash is on the list!
And, for the time being, YouTube is the best way to grow your email list.
Anthony will show you how to do it from start to finish in this special training.