Define Digital Academy – Sell More With Google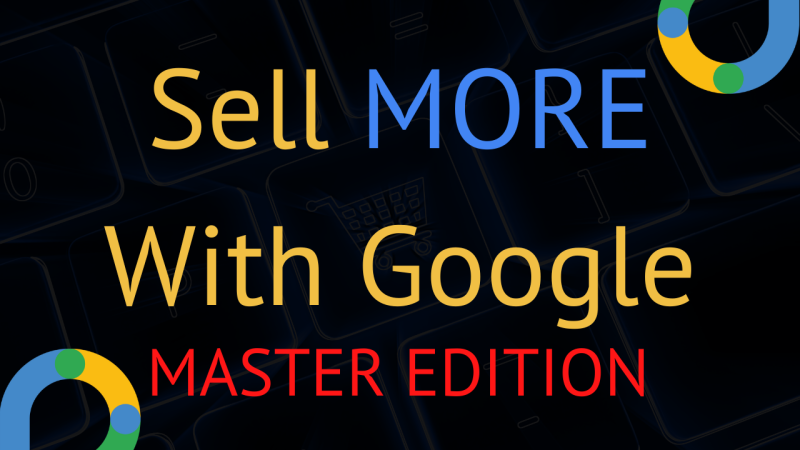 Module 1: You need everything about eCommerce and Google Ads, including how Google Shopping and Performance Max work..
This is significant because I firmly believe that you cannot succeed at Google Ads unless you understand how these types of campaigns operate.
Module 2: How to start selling your products with Google Ads the RIGHT way!
Remember how I said that one of the main reasons people fail with Google Ads is because their accounts and campaigns are set up incorrectly? So, in this module, I'll show you exactly what account and campaign structures you need to set up in order to be successful with Google Ads.
Module 3: My'secret' advanced campaign and account structures that I use to build and scale brands to generate millions of dollars in product sales every year!
I don't hide anything in this module, and I even show you how some of my actual campaigns are set up.
Module 4: Build guaranteed sales and profits with this optimization strategy.
When optimizing a Google Shopping or Performance Max campaign, a clear step-by-step process should be followed. I will walk you through all of the different optimization options available to you, so you can find and fix problems.
In this module, I also go over exactly what you need to check and optimize in your Shopping and Performance Max campaigns every 72 hours, week, month, and 90 days.
Module 5: Know what types of campaigns to use & when to use them!
For success, you must have a clear strategy for how campaigns will be used, which I will teach you:
Your 'Always on' & "Promotional periods.'
Aggressive market domination strategies
Defensive market protection strategies
Which campaigns build your revenue
Which campaigns build your brand
Module 6: called 'To the moon with double-digit growth 🚀'
In this lesson, I'll show you how to review your performance and bidding strategies so that you can review the right data and make the right decisions to ensure month-over-month growth. This module also includes real-world examples from accounts that I manage personally.
A BONUS module that deconstructs the top five principles required for high-converting landing pages PLUS also deconstructs the best-performing product page requirements from existing high-performing eCommerce product pages. The best part about this training is that it is based on data from over 10,000 individual user tests.