Chase Reiner – Flash Sale All Access Bundle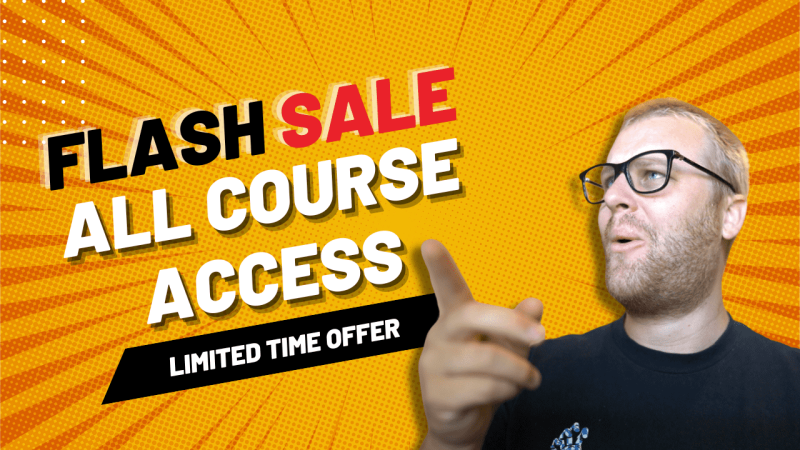 The "Chase Reiner – Flash Sale All Access Bundle" is an ultimate collection of comprehensive SEO courses, carefully curated to provide an unparalleled learning experience in the field of SEO.
Packed with practical knowledge, the bundle is designed to ensure that students can apply their learning directly to their business or career.
"SEO Unlimited Leads" introduces students to groundbreaking methods of unlocking unlimited business leads.
With straightforward techniques that avoid cold calling or mass emailing, students will be equipped to generate leads without any unnecessary complications or time-consuming processes.
"Shine Local SEO" is a robust course focused on the most powerful untapped strategies in local SEO. With over 30 newly recorded videos and four live training sessions, students will gain a deep understanding of Local SEO and Google Maps.
The "Local SEO Starter Kit" provides a perfect launchpad for those starting in the field.
This course delivers step-by-step guidance on manually ranking on Google's first page quickly, with a bonus of the Google My Business category and top citation lists.
The "SEO Audit Masterclass" has 27 modules dedicated to teaching students how to swiftly identify what's wrong with any website, why it's not ranking well on Google, and how to bring in more leads. The masterclass also reveals how to charge more for doing less work, a valuable skill for any SEO professional.
"Citation Assembly 2.0" is a specialized 6-part mini-course about citations, helping students perform citation audits, build and sell citations, and more.
The "Google Video SERP Hijacking" mini-course is a goldmine for video SEO enthusiasts.
It teaches students how to rank YouTube videos, sometimes as quickly as five minutes.
The "Shine Ranker Checklist" provides a detailed, 25-step checklist to rank #1 and quickly secure more leads for your local SEO business.
It covers various aspects of SEO, including SEO audits, Google Analytics, conversion tracking, on-page optimization, citation building, content automation, and more.
Finally, the "SEO Pro Bundle 2.0" wraps up this comprehensive package by including all of Chase Reiner's previous courses, from beginner to advanced SEO, national SEO, authority hacking, SEO for affiliates, starting your SEO business, and more. This bundle is a treasure trove of accumulated knowledge and experiences.
The "Chase Reiner – Flash Sale All Access Bundle" is a one-stop solution for all SEO learning needs.