Duston McGroarty – 24-Hour Salesman & Clients Tonight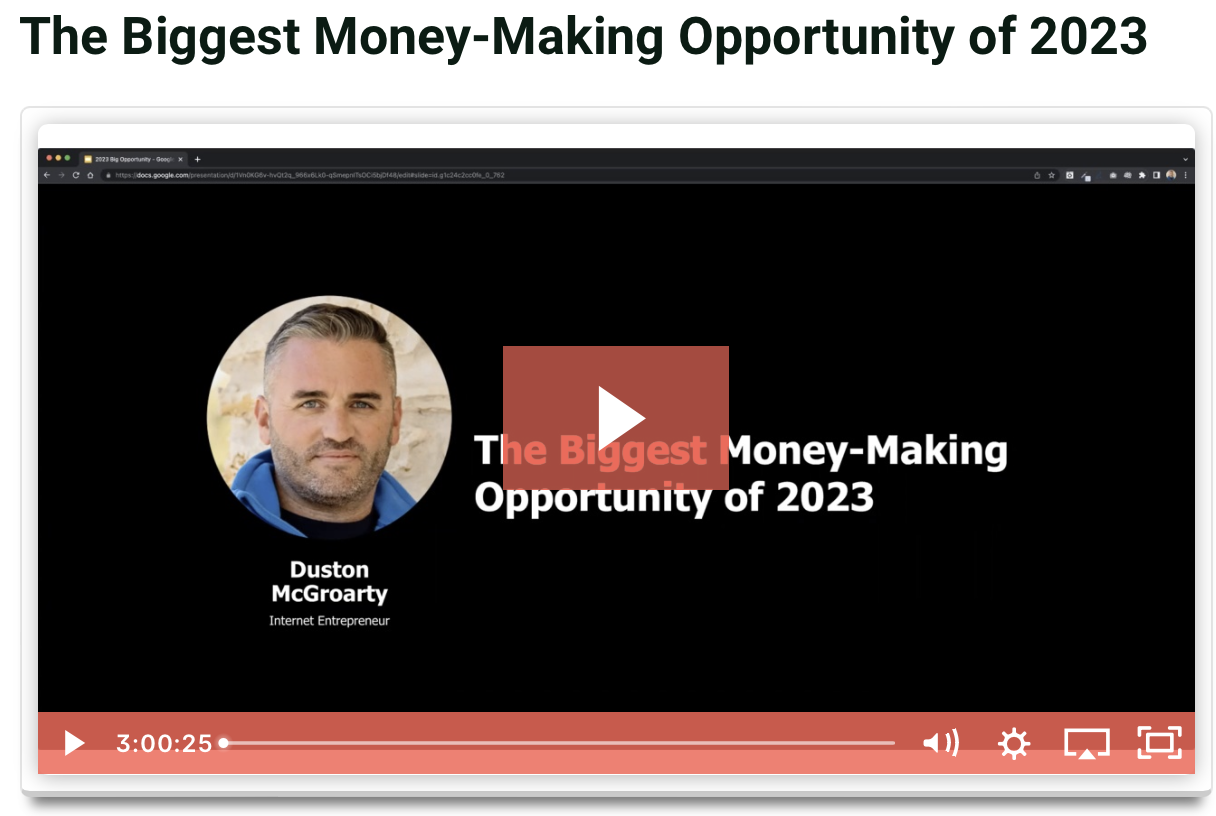 Embrace your independence with Duston McGroarty's 24-Hour Salesman & Clients Tonight course. It's an innovative and transformative program designed for those seeking the ultimate freedom of doing what they want, when they want, and for whom they wish to.
The course equips you with the power to control your earnings, fulfill your life's ambitions, and assist local business owners while feeling great about your contribution.
ClientsTonight™ is a comprehensive system designed to overcome struggles with self-confidence and guide you on your journey to financial independence. As your mentor, Duston utilizes his firsthand experience to help you traverse the difficult path and offer you an expressway to success that could kick-start as early as Tonight.
The course material includes a replica of Duston's multi-million-dollar local lead-generation website, renowned for its ability to boost any business from scratch to success.
This excellent website has turned around businesses in the first 90 days of its implementation, driving over 500 high-quality leads and generating over $250,000 in sales. In the long run, it has churned out millions of dollars in sales.
Furthermore, Duston's course encapsulates a simple and efficient setup process. It takes only minutes to launch the lead-generation machine, which operates smoothly without constant attention.
With the influx of highly qualified leads, businesses have often requested to pause the inflow due to their inability to keep up.
But instead of reducing the supply, the course educates on creating an automated follow-up system.
Through the 24-Hour Salesman & Clients Tonight course, you can learn the art of "phone-less selling," maintaining communication with your clients without direct phone conversations.
It's a game-changer for those who dislike phone calls. This course crafts an indispensable lifeline for businesses, making them dependent on your marketing advice.
The course comprises detailed resources from Duston, including a copy of his multi-million-dollar local lead-gen website, copies of his high-converting emails, and comprehensive video training on setting up your local lead-generation business.
These all-inclusive resources will enable you to attract and convert local clients effectively.
Worried about the expenses? The cost of running this system is minimal, less than $100 per month. In fact, with intelligent adaptations, the cost can be reduced to under $30 per month.
Whether you're a novice or experienced in this field, the 24-Hour Salesman & Clients Tonight course shifts your approach to lead generation.
With the mindset of being an indispensable resource for your clients, you set yourself up for success.
Using key terms like "local lead-generation", "lead-generation website", "phone-less selling", "financial freedom", and high-quality leads.
This unique course is designed to set you apart and offers a fresh, efficient, and lucrative approach to achieving financial freedom.
Duston McGroarty's 24-Hour Salesman & Clients Tonight, an investment in this course, is an investment in your future.
It's your key to unlocking the limitless potential of lead generation, attaining financial independence, and gaining the freedom to live life on your terms.