JT Barnett – The TikTok Masterclass: For Companies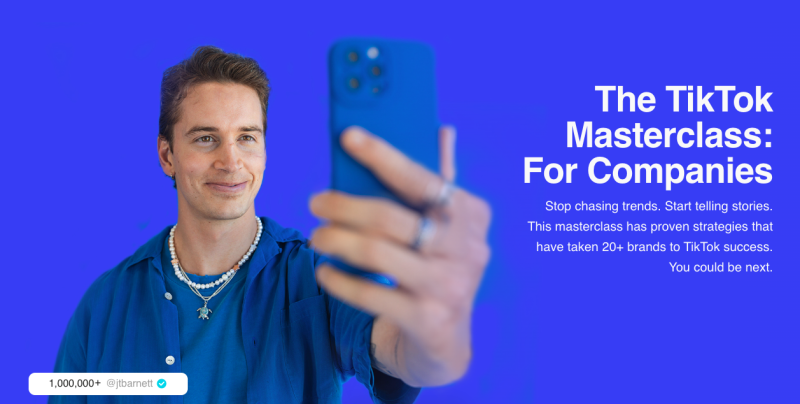 What You Get in The TikTok Masterclass For Companies:
The TikTok Masterclass For Companies will teach you TikTok's algorithm and how to organically build on it. It is not a list of trends that will be successful today but fail tomorrow. These are tried-and-true storytelling strategies that will allow you to capitalise on any future opportunity. Everyone in your company can use these content strategies, from CMOs to creators to accountants to custodians! Understand the algorithm for the rest of your life and use it to your advantage no matter what trends emerge. Discover the hidden storylines and stars within your own organisation. Allow your brand to thrive online. It's time you started your own trends.
Designed to assist teams in fully comprehending the algorithm, sharing their story, and empowering their team to thrive on TikTok. It contains everything you require:
63 videos
3+ hours of content
Lifetime access with 3 logins per company
How TikTok's top brands are growing today
Analysis, features, best practices modules (and more!)
Full algorithm breakdown
Filming, editing, and posting tips
How to build a community
Bonus: Influencers & Spark Ads
FREE: Content Playbook: 150+ ideas to start today
FREE: List of Hooks: 50+ high-converting hooks
The For You Page (2:31)
Trends vs Series (5:42)
The Algorithm (3:06)
Your Niche (3:40)
Community Building (3:54)