Incrementum Digital – Amazon Advertising Academy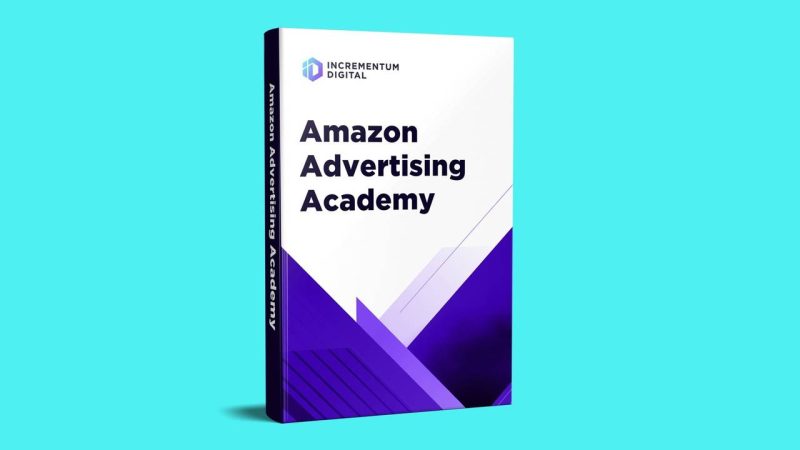 Unleash the potential of your Amazon venture with the Incrementum Digital – Amazon Advertising Academy. This comprehensive course provides a deep dive into Amazon Advertising, offering hands-on modules that will equip you with the strategies, tools, and insights needed to boost your Amazon business visibility, customer reach, and sales.
Module 1: kicks off with an Introduction to Amazon Advertising, elucidating the dynamics of Amazon's advertising platform, its role in online retail, and its influence on your business's visibility and growth.
In Module 2:, you'll delve into Sponsored Products, one of the most powerful tools in Amazon's advertising suite. This module will guide you through setting up, optimizing, and managing your sponsored product ads, maximizing their effectiveness.
Module 3: focuses on Keyword and competitor Product Research, a crucial step in reaching your target audience. It comes with a Macro-Enabled Template that aids in automating your keyword research process, saving you time and effort.
Module 4: helps you set up Sponsored Products Foundation Campaigns, equipping you with the tools to create campaigns that will drive significant traffic to your listings.
Bid Optimization, covered in Module 5:, is a vital skill in Amazon advertising. This module will teach you how to adjust your bids for maximum return on investment.
Module 6 introduces Sponsored Products Reports, which are key in understanding your campaign's performance. Learning to interpret these reports will help you make informed decisions for future campaigns.
Module 7: offers training on Bulksheets, an essential tool for managing and adjusting large-scale Amazon ad campaigns.
In Module 8:, you'll delve into Sponsored Products for products with advertising history, allowing you to leverage past performance to enhance future campaigns.
Module 9: offers an Amazon PPC Ranking Strategy for New Products, vital for sellers launching new items on Amazon.
In Modules 10 and 11, you'll learn about Sponsored Brands and Sponsored Display Ads, powerful advertising options that can boost your brand visibility and sales on Amazon.
Module 12: houses Advanced Bonus Reports and practical templates like the PTD (Product Tracking Dashboard) and the SUPA (Search Query Performance Analyzer). 
These tools and a walkthrough on Pivot Table tricks will sharpen your reporting and analysis skills.
Finally, Module 13: provides an Introduction to Amazon's Demand Side Platform (DSP), which allows you to buy display, video, and audio ads programmatically.
The Incrementum Digital: Amazon Advertising Academy is more than just a course. It's a holistic training program designed to transform you into an effective Amazon advertiser with the skills and tools to outperform the competition and boost your business's growth on Amazon's platform.