Frank Kern – Rainmaker AI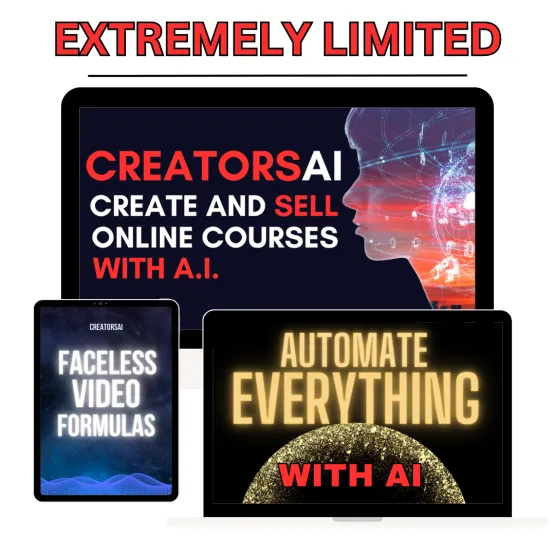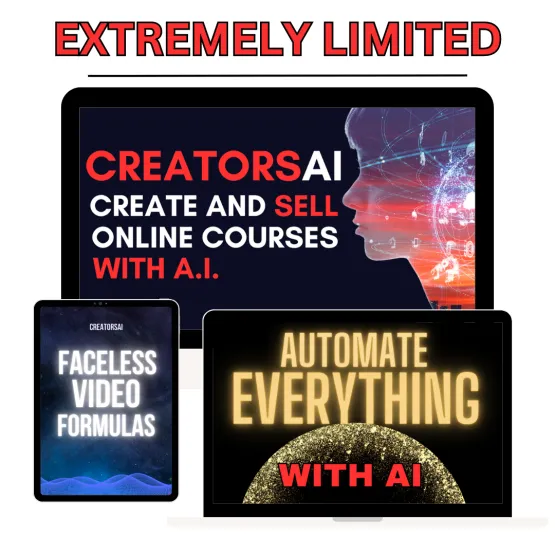 Introducing Frank Kern's Rainmaker AI course, a transformative course designed to empower you with the tools and knowledge to create and sell your online courses effectively. 
This comprehensive program offers a unique blend of live mentorship, cutting-edge AI technology, and exclusive access to a community of like-minded individuals.
The journey begins with the CreatorsAI Six-Week Live Online Mentorship. Here, you'll work closely with Frank Kern and his Team to create and market your online course using advanced AI technology. This hands-on approach ensures you gain practical experience while learning, setting you up for success in the digital marketplace.
Next, you'll gain a One Year Access to RainMakerAI.com. This platform offers pre-built, fully automated sales machines as simple as filling in the blanks. With these resources at your fingertips, you can streamline your sales process and increase your revenue potential.
To further enhance your learning experience, the course includes Weekly Live Calls with Frank Kern. These sessions allow one to ask questions, gain insights, and receive personalized advice from one of the industry's leading experts.
The course also features Rainmaker Certification Training, an intensive program focusing on hard-core direct-response social media advertising. This section equips you with the skills to promote your courses and reach a wider audience effectively.
Additionally, you'll gain access to the SANDOR Certification Recordings. These valuable resources offer profit-maximizing tactics that private clients have paid up to $40,000 annually to learn. With these strategies, you can optimize your revenue and make the most of your online course offerings.
Finally, the course includes Daily Live Office Hours with the Team. This feature ensures constant support and guidance throughout your journey, making creating and selling your online courses as smooth as possible.
In summary, Frank Kern's Rainmaker AI course offers a comprehensive suite of resources designed to help you succeed in the digital marketplace. 
From live mentorship and advanced AI technology to exclusive access to a community of like-minded individuals, this course provides everything you need to create, market, and sell your online courses effectively.
 Join us today and start your journey towards becoming a successful online course creator.