Justin Goff – The Justin Style Email Training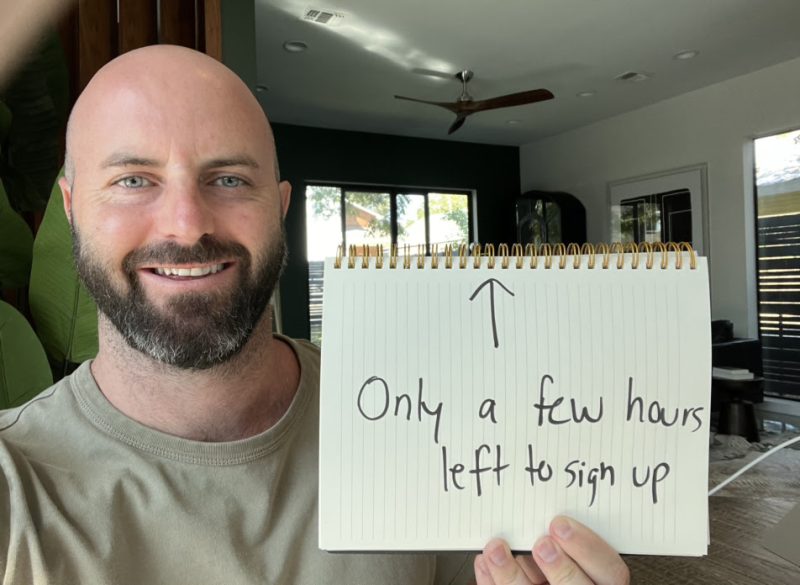 Introducing Justin Goff's "The Justin Style Email Training": Unlock the Power of Personality-Driven Emails for Maximum Influence and Revenue
Are you a business owner, copywriter, expert, or coach looking to harness the potential of engaging, personality-driven emails for your email list? Look no further! Justin Goff's "The Justin Style Email Training" is here to revolutionize your email marketing strategy, helping you achieve maximum impact and increase revenue with every email you send.
This comprehensive training program offers you invaluable insights and actionable strategies to write captivating emails, similar to Justin Goff's unique style.
 By participating in this 2.5-3 hour training, you will learn how to:
Generate Ideas for Engaging Emails: Discover techniques to consistently generate fresh and captivating ideas for your email content, ensuring your subscribers remain interested and engaged.

Achieve High Open Rates: Master writing compelling subject lines and email content with impressive open rates of 50-60%, grabbing your subscribers' attention and boosting your overall email marketing success.

Build a Robust Email List: Learn Justin's four favorite methods to grow a responsive and loyal email list, providing a solid foundation for your email marketing campaigns.

Profit from Affiliate Offers: Explore strategies to earn $25k-$35k per month by promoting affiliate offers to your email list, increasing your revenue stream without creating your products.

Balance Selling and Content Emails: Find the perfect balance between selling and content-based emails to keep your subscribers engaged and eager to buy from you without being too salty.

And Much More: This training goes beyond the basics, covering advanced email marketing tactics, copywriting techniques, and the secrets of Justin's success.
When you enroll in "The Justin Style Email Training," you're learning the fundamentals of email marketing and gaining access to a treasure trove of insider knowledge and tips that will set you apart from the competition. With Justin's guidance, you'll transform your email strategy, fostering a genuine connection with your subscribers and significantly increasing your revenue.
Whether new to email marketing or a seasoned pro, this course will provide the tools and strategies needed to elevate your email game to the next level. 
Take advantage of this opportunity to learn from one of the industry's best and create a lasting impact on your business's growth.
Enroll in Justin Goff's "The Justin Style Email Training" today, and unlock your business's full potential for personality-driven emails. 
Experience increased engagement, higher open rates, and skyrocketing revenue as you implement Justin's proven strategies and techniques. Don't wait – sign up now and transform your email marketing forever!